yourSanctuary's work in supporting women, men and children affected by domestic abuse depends upon the generosity of individuals, local community groups, trusts and foundations and our corporate partners.
40 th anniversary celebration
2017 is the 40th anniversary of yourSanctuary, and we aim to raise £40,000 for our services.
Help us reach this goal and visit our fundraising page.
Project climbing frame
Thank you very much for supporting our climbing frame fundraising project - we have been able to secure £3,956 for the project.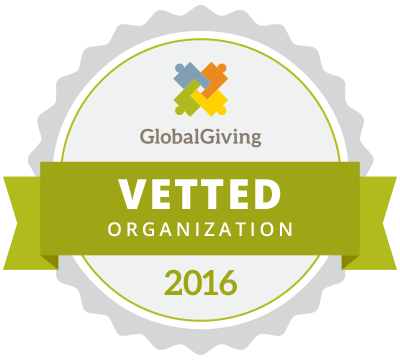 To donate please select one of the following options:
By cheque or standing order
Alternatively, send a cheque made payable to 'yourSanctuary' to 15a Monument Way East, Woking, Surrey GU21 5LY.
Why not set up a regular donation? For information on how to arrange a standing order, contact our fundraising team
By text
JustTextGiving is a great new service that has no set up or fundraising costs for charities, no network charges for people making donations and every penny donated goes to charity. Gift Aid can also be added to donations. You can make donations of up to £10 by texting YRSN01 and either 1, 2, 3, 4, 5 or 10 to 70070. The text message is free and all of the donation will be passed to yourSanctuary.
Check out the following websites to find out more...
Every donation will help make a difference in the support we can offer to the victims of domestic abuse
Giveacar
Do you own a banger that's merely gathering dust in the garage? Then you can do your bit for charity!
Giveacar is a UK based fundraising organisation that specialises in donating unwanted and scrap cars to charitable causes throughout the world, including yourSanctuary.
They provide a FREE service which is available throughout the UK, and can work with you hand-in-hand in the following ways:
They can arrange the collection of the vehicle
Depending on its age and condition, they can either send it for environmentally safe disposal and recycling at an Authorised Treatment Facility, or to a salvage auction.
This means that a large portion of the proceeds are donated to a nominated charity of the vehicle owner's choice!
Since Giveacar was set up in 2010, the organisation has already raised over £350,000 for over 350 charities!
To arrange collection of a car, visit Giveacar.co.uk or call 020 0011 1664, quoting yourSanctuary as your preferred charity.
Donating through your salary
Your support each month can help us be more effective when caring for all the women, men and children who turn to us after they have experienced domestic abuse.
By setting up a donation through your salary (also known as 'payroll giving') you can help us be there for more abused victims.
How does payroll giving work?
Payroll giving allows donors to give to charities straight from their gross salaries each payday. It's a great way to give, because your donation is given before tax. For example, if you donate £10 – it will cost you £8 – the taxman will pay the rest!
Donate now and help us do the following:
£4 could buy a set of colouring pencils for one child in refuge
£14 could buy a fresh pack of food for families coming into refuge
£40 could buy mobile 'top up' for 4 helpline volunteers
£104 could support a session for a child to attend a group programme
£400 could refurbish a room in refuge
£4000 funds three 12 week group programmes in the community to help those affected by domestic abuse
If you donate you can also help us deliver the following priority projects focused on making a difference to people affected by domestic abuse, which otherwise cannot not take place:
A children's worker for our refuges - working closely with children in our refuges through individual therapeutic support and play we can help to undo the harm caused by domestic abuse.
A children's worker to run a therapeutic group for the children of our Outreach clients.
Extending our free weekly counselling clinics so that more of our clients affected by domestic abuse can benefit from them.
Extending our awareness raising and preventative work and developing specialised support especially for young people, and other groups.
Easy fundraising
Shop Online and Raise Money! Easyfundraising is another great way to help raise money for yourSanctuary. If you already shop online with retailers such as Amazon, M&S, Argos, John Lewis, Comet, Vodafone, eBay, Boden or Play.com, then we need you to sign up for free to raise money while you shop!

How does it work? You shop directly with the retailer as you would normally, but if you sign up at Easy Fundraising for free and use the links on the easyfundraising site to take you to the retailer, then a percentage of whatever you spend comes directly to us at no extra cost to yourself.
For example, spend £100 with M&S online or Amazon and you raise £2.50 for us. £100 with WH Smith puts £2.00 in our pocket and so on. There are over 2,000 retailers on their site, and some of the donations can be as much as 15% of your purchase.

Save money too! easyfundraising is FREE to use plus you'll get access to hundreds of exclusive discounts and voucher codes, so not only will you be helping us, you'll be saving money yourself.
eBay for Charity
Registered with eBay? Choose us as your favourite charity, and donate a percentage of the final selling price on your items. Not selling? Look out for the eBay for Charity ribbon on items and support our cause. Check out eBay for Charity here.